Meet Sue
Mother of 3 wonderful children and 2 perfect grandchildren – and loving every bit of it!!! Raised my children in Shrewsbury, the Mayberry RFD of St. Louis.
One of my most interesting jobs was working at a training facility for surgeons where I interacted with physicians from all over the world. I find other cultures and languages fascinating, though all I can speak is English. I took Latin in high school at my father's urging since it is the basis for many languages, and all I can remember now is 'trochus', a child's hoop.
A nightmare memory as a more experienced agent: my seller's vacant home flooded when a second floor pipe burst, causing the kitchen ceiling to cave in. Another seller's house flooded a few days before closing when a toilet shut off valve broke off, flooding a bedroom and the basement below where new carpet has just been laid. This might explain my love/hate relationship with water.
My favorite color is blue, my favorite number is 18.
Volunteer for the International Inst. of St. Louis
Volunteer for the USO – my son is a petty officer in the U.S. Navy stationed out of state, so this is my way of staying close to him.
Volunteer for St. Vincent de Paul Society
Past board member of Cardinal Ritter Senior Services
Education
Graduate of St. Elizabeth Academy which opened in 1882 and closed in 2009. The school is now used by the International Institute of St. Louis, continuing the tradition by the nuns of providing education (only this time for immigrants and refugees.)
Graduate of St. Louis University, double majored in political science and criminal justice. I wanted to politic my way out of prison if the need ever arose.
Licensed Missouri Real Estate agent since 2007. Started my career at a large brokerage and moved to the small personalized brokerage of 1 Degree in Nov. 2013. Best decision I made!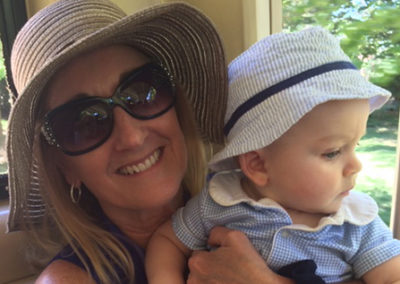 Proudest moments
successfully raising 3 great children and the day my youngest son was sworn into the Navy.
Favorite vacation
Puerto Vallarta adventure with my kids
Music Playlist
Little Big Town, Chris Stapleton, and all Classic Rock
Ideal weekend
anything outside, taking in fresh air whether in a park or in a lake.
Biggest Challenge
skydiving, but I did it!
Why 1 Degree
Our smaller size is where our power lies…. true!