In the Community
As part of our goal of providing top quality real estate services, 1 Degree Realty Company feels it is important to give back to the community. As such, each member of the 1 Degree Realty Company team is asked to do his or her part in making our community a better place to live.
St. Louis Community Involvement by 1 Degree Team Members: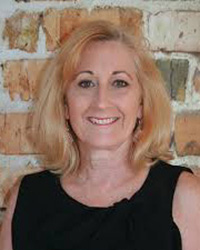 I am a volunteer at the International Institute of St. Louis, conducting mock interviews with immigrants and refugees from various countries who are studying for the American citizenship test. I am continually impressed by how hard they work. Most do not speak, read or write English when they arrive so it's a huge endeavor learning the language when they have families to care for, employment to find, and housing to locate. To have the drive and passion to become an American citizen on top of that is remarkable. Many tell me that America has given them an opportunity they didn't have in their countries often because of civil wars and dictatorships where people fear for their lives. The chance to keep their families safe, to educate their children, to work for a living wage…. how blessed I am to have been born in America and also how random that was. I did nothing to earn my citizenship and I benefit more from my time with these incredible people than I could ever offer them. I encourage you to become involved; it's an experience you won't regret and it will open your eyes to the shoes others walk in. I recently helped set up for their Festival of Nations in Tower Grove Park. If you've never gone to this annual event, put it on your calendar for next August. Food, activities, entertainment stages, products and wares, all representative of numerous countries and cultures.
Here's another opportunity if you're looking for a way to connect. My son is active military in the U.S. Navy so I volunteer with the USO at their airport headquarters and with their mobile unit. We provide meals, personal hygiene products, reading materials, TV, movies, gaming, computer access, temporary sleeping quarters, and friendly conversation. EVERYTHING is donated by generous sponsors and individuals. The USO really takes care of our service men and women and their families. It is an honor to visit with retired members and listen to their stories; it is impressive meeting active members who have dedicated many years of service; and it is impossible to contain a smile when the young recruits stop in on their way to boot camp, wide eyed and bushy tailed. They won't be bushy tailed for long… the barbers await them!
I am also a member of the St. Michael's St. Vincent De Paul Society. I participate by donating food and personal items for the food pantry. I was a board member of Cardinal Ritter Senior Services for six years and I stay active as a volunteer and donor. It's easy to forget about the elderly because they're not always in view but they need our service and support and our voices to act on their behalf.
Marty Carr is actively involved in his local community by serving on the Board of Directors for the Affton Chamber of Commerce. Marty additionally serves the Affton area as a member of the Economic Development Committee. Being a member of the Missouri Association of Realtors Property Management division enables Marty to stay up to date in both the real estate and property management business.
Jim Young serves his local community of South City by being a member of the Lindenwood Neighborhood Association. He truly enjoys helping to further the mission of this committee to seek the general betterment, welfare, and improvement of the local area. Additionally Jim is a charter member of the Missouri Realtors Property Management Section.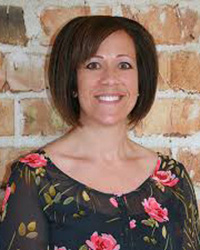 Angela Velazquez serves both in her local community as well as in her local parish. Angela shows her passion for helping the real estate industry provide and maintain quality and affordable apartment homes to the public by being involved with the St. Louis Apartment Association.
The local area of South County sees Angela's volunteer efforts by the way she serves as a member of the Crestwood-Sunset Chamber of Commerce as well as her service to St. Simon the Apostle as an active parishioner and also by being a member of their marketing committee.
Steve Young enjoys serving in various ways in his local community from being a board member at Cardinal Ritter Senior Services (CRSS) as well as serving on the board of the Lindbergh School District Foundation (LSF). His service to CRSS stems from his heart for the elderly and making sure they are not forgotten. Providing quality services, housing, social and health programs to the elderly is something Steve advocates for as he believes these are vital to the quality of life of these aging seniors.
Steve serves as the board president for the LSF. Steve is committed to supporting the districts desire for excellence in all facets of education. He is active in the strategic plan, finances, fundraising efforts, evaluations of specialists, and evaluation of program performance for the Lindbergh School District. The foundation is an integral part of the school district as they oversee district policies, specialists, programs as well as provide scholarships to students and grants for teachers.
Steve is also involved in his local community by serving on the City of Sunset Hills planning and zoning commission which seeks to provide regulations as to value, size, and construction type of proposed buildings within the city limits.
Additionally, Steve is an active member of the National Association of Residential Property Managers. This organization, NARPM, is the standard for professional, educational, and ethical leaders in the industry.